1. Use Social Media

If you aren't on social media, you are missing out on valuable opportunities to connect with new and old clients alike. The primary social media platforms today are Facebook, LinkedIn, Twitter, and Instagram. Even if you don't actively use all of those, you should at least make accounts for each one. These accounts serve as free digital business cards in the online world. People need to be able to find your business in order to be your customer.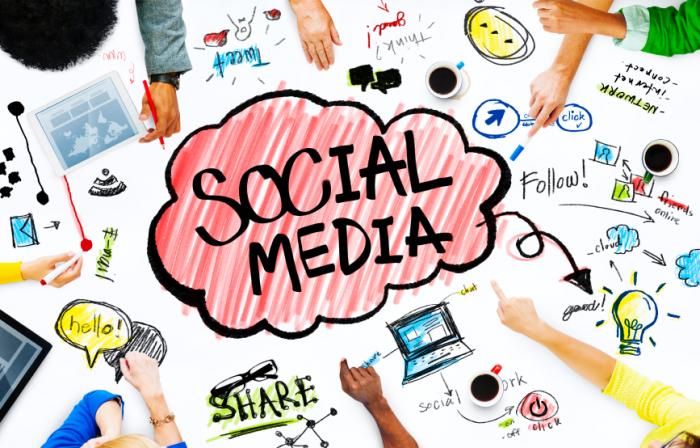 The most important social media platform today is Facebook. In a recent analysis of more than 18,000 small to medium sized e-commerce sites, it was found that Facebook is four times more valuable than Twitter for businesses in the social network world. If you are not using it, you should be, because your clients most definitely are. Facebook provides a valuable opportunity to engage with your clients. It's not only a place to promote your business but also to offer value to your customer's lives. To engage your audience and build a following on Facebook, adhere to a three to one ratio. For every promotional page on your post, there should be three posts that you feel would be of particular interest to your clientele. Links to articles, videos, and photographs from other sites are just fine. Make your Facebook a resource and people will keep checking in. Be sure to ask questions in your posts and when people answer, comment back. Start a conversation. Build a community.

Facebook is also a valuable tool to attract new clientele. With a business page, you can pay to boost a post. You choose a target audience based on some basic demographics, and it will show up in newsfeeds. It's not expensive and a great way to expose your business to a new crowd of potential customers.


2. Focus on Your Current Clients

We all want our businesses to grow, and that keeps us thinking about how to attract new customers. However, new research tells us that this might be backward thinking. According to a report by Monetate, the value of return customers on e-commerce sites, across product categories, is far more valuable than new business. In the last quarter of 2015, return customers spent almost twice as much as new ones. Also, when visiting a site, new customers are only half as likely as return customers to put an item in an online shopping cart.


This insight tells us that it's worthwhile to put a significant amount of effort into keeping current clients happy and engaged. How can you do that?

Run a special exclusively for prior clients
Offer previews of new products to regular customers
Ask for feedback
Show gratitude whenever possible

3. Host a Corporate Dinner or Event

A great way to make your best clients feel truly appreciated is by holding a corporate dinner or another type of special event. Create an evening dedicated to making your clients feel special. Perhaps your client has mostly interacted with your business through the website or over the phone or email to this point. The dinner or event is a chance to shake hands with them personally, and a make a face-to-face connection. The next time they are thinking of purchasing a product or service, your business will be the first that comes to mind. This is also a great opportunity to use some of the strategies mentioned above.
Show gratitude by making a special speech thanking your employees for their business. Show off brand new products before anyone else has had a chance to see them. Or, maybe even give something away. The event will cost you, but you will make that back in dividends if the event is memorable.