According to the U.S. Travel Association, couples who travel together have healthier, happier relationships compared to those who do not. Specifically, travel has long-term benefits for couples, helps strengthen the relationship and ignites romance and intimacy.

Hit the road and revive your relationship with a romantic getaway. But couples also have more choices than cookie-cutter resort vacations designed for lying around at the pool. Today's romantic vacations embrace couple's ultimate bucket list from adventure to exploring off-the-grid. Here are four destinations to start your romantic destination search for 2017.
Adventure Seekers
Head to Belize to combine your love of adventure with a beach and resort lifestyle. Couples can gear up for diving or snorkeling in the Southern Barrier Reef or Turneffe Islands. When you're ready to explore by land, head out to Belize's ancient Mayan ruins. There's plenty to choose from with nearly half of the country's land protected as nature preserves and nature parks hiding Mayan ruins from view. And by evening, you'll feel like you're the only one in the world who has discovered the thatched roof Turtle Inn for seaside relaxing, and posting social media-worthy photos.

Pack up your hiking boots, snorkel gear and gadgets to capture the moments in Belize with unlimited data and texting. Not all phone plans will cover you, so pick a reliable plan to keep in touch with family, friends or to stay on the grid. Grab a sim card, like those from T-Mobile, that gives you unlimited data and texting in 140+ destinations at no extra charge, including Belize.
Off-the-Grid Minimalists
Get away from the urban grind with a remote vacation that takes you off the grid to an isolated island in the Seychelles. Located off of Africa, North Island offers a private nature sanctuary with a renovated inn and spa and rare indigenous wildlife. Bring plenty of sunscreen, comfortable gear and moisture-wicking clothing to keep you feeling fresh and comfortable on long walks. By day, look for opportunities to hydrate with the freshest coconut water you'll ever taste.

North Island is ideal for birding and capturing wildlife photos. Bring a splash-resistant smartphone or camera to capture the moments and a waterproof solar-powered Venture 30 Recharger to keep your devices charged up and ready for action.
Nature Lovers
Embrace the glorious outdoors with a trip to one of the most romantic places in the world. Bali is aptly nicknamed the Isle of the Gods with mountain views and a thriving arts scene. Waterside villas and resorts are plentiful with proximity to nearby temples with sunset backdrops.

Bring sandals, walking shoes and a swimsuit and you're ready to go. Couples can also get adventurous and head out for a day of temple exploring. Or just relax seaside and sip on cocktails while watching the sun drift over the mountaintops. In the evening, Bali hosts plenty of nightlife opportunities including drinking and dancing at Kuta Beach.
Foodie Friends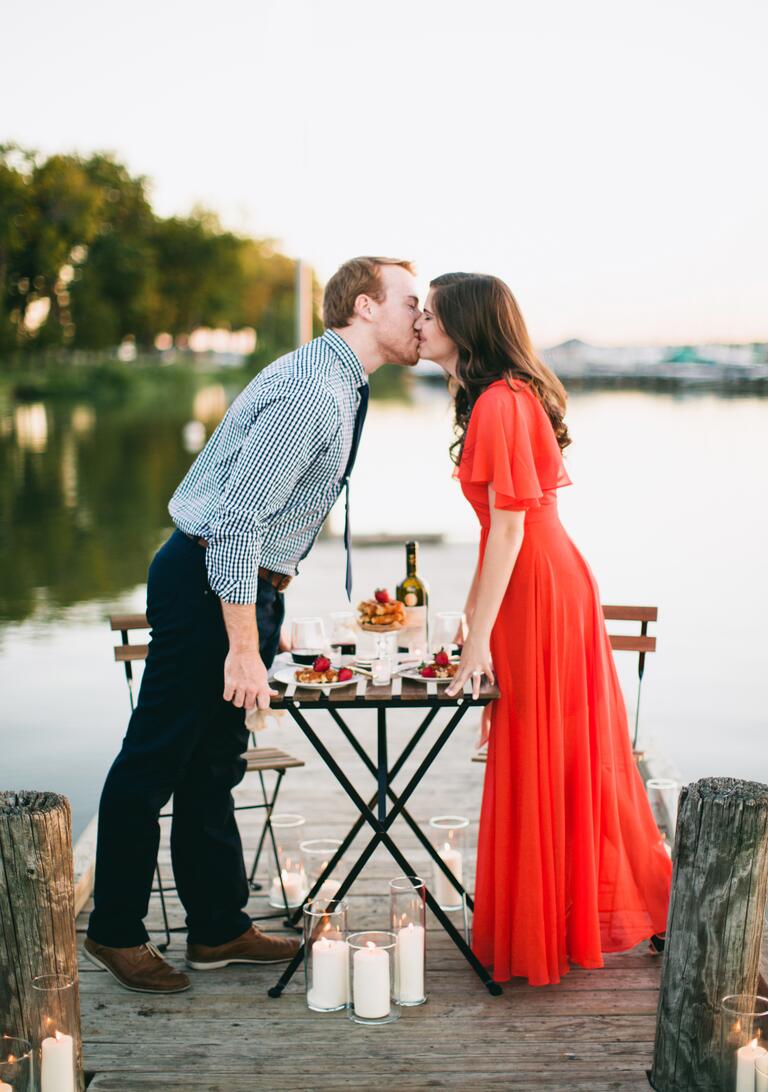 Food & Wine hailed the Piedmont region of Italy as the country's new food capital. This northwestern region of Italy is famous for its homemade egg pastas, red wines and a growing New Wave culinary scene.

Plan an enviable cooking vacation with The International Kitchen featuring excursions to savor the local cuisine along with fresh truffles, local meats and fine wines against a backdrop of the snow-covered Alps. Bring comfortable clothing that translates from the kitchen to local exploring to source the very best pastas and red wine.