Everyone loves green homes these days, but at the same time they want to save money. Nobody is going to pay over the odds for your home because it's environmentally-friendly. Ideally, you want to make your home greener without spending too much. Increase property value without breaking the bank and both parties will be happy, but where on earth are you going to start? Here are a few ideas that will help everyone come out a winner.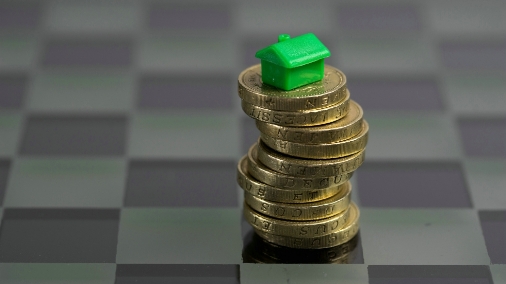 Photo courtesy of Property Reporter
Sort Out Your Insulation
We'll start with insulation because it's something few people think about. It doesn't enter the equation because it's not something they can see, yet it's going to come back to bite you once the inspection is complete. Let's look at the attic as the perfect example to show how important it is. Replacing your worn attic insulation won't cost much, but it will save any buyers lots of money when the heat can't escape so easily.
Build A Steel Garage
A garage is more than a place to park your vehicle today. More people than ever before are using their garage for wonderful things, which means they want it to be as secure as possible. If you're considering upgrading your garage make sure it's made from steel, because it's going to be a lot more secure and will last a very long time. Steel also happens to be the most environmentally-friendly material you can use to build a garage.
Swap Carpets For Bamboo Floors
I don't think anyone is going to wait too long before they replace your old carpets. It's likely they'll want wooden flooring because it's more attractive, so lay it yourself to increase the value of your property. When it comes to the specific wood you should choose there are few that come close to bamboo. It's a great choice when you're looking for something green due to the fact bamboo grows back quicker than anything else.
Low Maintenance Plants
When it comes to the garden you're stuck at a crossroads. If you have beautiful flowers in the garden it can increase your property value, but at the same time potential buyers will be scared of the work they'll be required to do. Plants obviously have a positive impact on the environment, which means you'll need to find a way to grow them. The easiest solution is to choose specific plants that can be maintained without too much hassle.
Apply Low-E Film To Windows
It would be nice if you installed low-E windows in your home, but there is no way you would make your money back in the short term. You can always cheat instead, which involves buying low-E film and placing it over the glass windows. It's not going to cost much to buy, but it will still save buyers money on their energy bills. The film will trap heat in winter when it's cold outside, and once summer rolls around it will keep the heat outside.
Green Equals Green
If your home is greener you'll appeal to those looking to make the world a better place, which means more money for you. You'll notice everything we've spoken about today will help when it comes to selling your home. Even the things where you'll spend a bit extra is okay when you'll be able to recoup the costs. It's wise to stay away from anything that will lose you money even if it's very environmentally-friendly.