Simple Ways to Streamline Your Business's HR Workflow Human resources have always been a big part of business. Whether you're running a home business, a small start-up or a big business, having a good HR workflow is a must. You can fill key positions with the right candidates, keep up with market growth, and even deal with difficult challenges with the help of good recruitment, effective HR management and the right team members on your side.
Streamlining your business's HR workflow doesn't have to be complicated at all. There are simple optimizations you can utilize to help keep human resources at its most effective. We are going to review some of those optimizations in this article.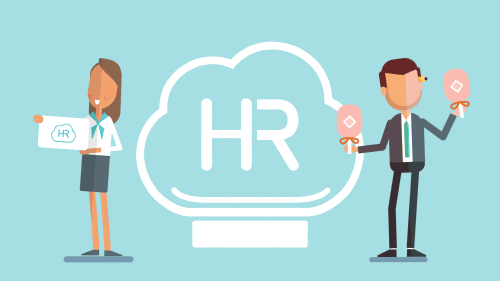 Switch to Cloud HR
A lot of businesses, particularly those that are trying to remain competitive, are beginning to move their HR workflow to the cloud. Solutions such as XCD HR are enabling even small companies to have an optimized HR workflow; something that used to give bigger companies an edge.
Cloud-based HR allows you to have a fully-functional HR department, but without having to have in-house recruitment managers and HR specialists. This practically lowers your overhead costs substantially, but without the negative effects of not having good HR management.
There are a number of advantages offered by cloud-based HR. For starters, the whole solution is offered as a service. There are no setup costs or unexpected fees to worry about. On top of that, you get the best HR resources to use no matter where you are. Click here to find out more about other advantages to expect.
Maintain Good Communication
Communication is a critical part of the business. The best way to keep your human resources efficient is by building a positive, open relationship with every team member. Give continuous feedback and make sure employees can do the same.
A two-way communication will also help employees appreciate their position and duties more. They know exactly what they have to do at any given time. This leads to a better sense of belonging and will result in improved productivity in general.
On the other hand, frequent and fluid communications also help reduce unnecessary waste. The frustrations of not being heard or not being able to get messages across can be eliminated completely, resulting in a more positive working environment for everyone.
Measure the Right Metrics
Moderation is a key factor to always keep in mind when it comes to HR management. You can only push team members so far before their work performance starts to decline. It is much better to develop a conducive culture within the business. This way, you don't have to push at all; you just need to give employees more encouragement.
Instead of tracking conventional metrics such as attendance and time spent at the office, focus more on productivity and task completion. Add additional metrics such as employee satisfaction and take into account fluctuations in performance.
These metrics will provide you with a clearer view of how the employees are doing and whether they fit into the business. This, along with the tips we covered earlier, will help you streamline your HR workflow in no time.