Goa is one of the most loved tourist places in India. You can have a lot of fun in Goa. If you do visit Goa there won't be a single boring day in your trip. There are many things that you can do in Goa. However, there are few special ones which you should definitely not miss out on. So, here is our post on top 5 things to do in Goa.
1) Shopping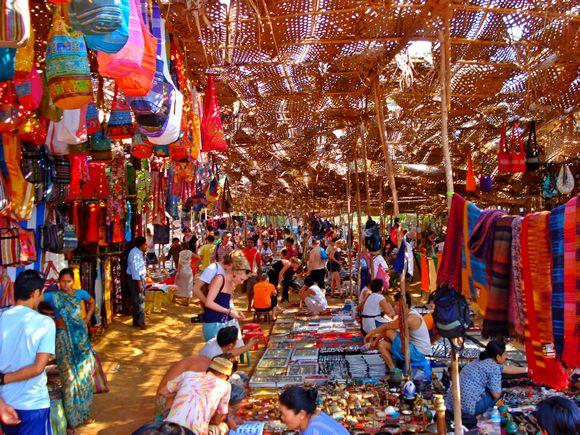 There are few unique items that can be purchased only from the best markets in Goa. These include jholas, swim-wear, harem pants and colorful accessories and beads. You can shop a lot and get a good discount by bargaining.
2)
Enjoy the night life
Goa has a very vibrant night life. There are a lot of inexpensive nightclubs you can go to experience Goa's nightlife. However, Club Cubana, Sinq Night Club and Leopard Valley are some of the best nightclubs in Goa.
3) Ride a bike
The travelling in Goa is best enjoyed on a rented bike. Bikes are available for rent for very cheap prices in Goa. You can travel by a bike in Goa and enjoy the weather and serene view. Make sure you don't drink and drive as that can get you in serious trouble.
4) Enjoy a Cruise Party
Goa boasts of some of the best river cruises or sunset cruises in India. They offer live music and dance performances which are a sheer joy. Go on a cruise party and enjoy the fun song & dance side of Goa. It won't cost too much and will be a memorable experience.
5) Get a tattoo made on your body
Temporary or permanent, get a tattoo made on your body. The tattoos made in Goa are quite unique and will be a memory of your Goa trip. You can get tattoos made at most of the beaches in Goa.